Our Firm
Flower City Capital
Origin story
A never-ending commitment to high-quality advice and service.
Flower City Capital was founded in 2015 with the goal of doing real work that matters for great people. We began with the audacious goal of trying to answer every conceivable finance question clients could have so that they could feel confident with their finances and get back to their lives. The firm's guiding principles are simple and remain unchanged. Employ best-in-class professionals who care, empower them to do the right thing and demonstrate integrity by doing what we say we're going to do.
Michael E. Rizzolo, CFA, CFP®
Senior Wealth Advisor | Partner
As Managing Partner at Flower City Capital, Mike's primary role is serving clients. This includes frequent meetings, performing financial planning or investment analysis and helping clients execute their plans. He also oversees our investment process and developing our team members. Working with other Senior Partners, Mike also focuses on growing our planning resources and partner network.
Read More
Mike began his career in investment banking and private equity in New York City. He was a Senior Analyst in the global industrials group at Merrill Lynch and an Associate at Soros Fund Management responsible for helping manage several billion dollars in direct and LP private equity investments.
Mike graduated Summa Cum Laude from the Syracuse University Honors Program with degrees in Finance and Accounting and a minor in Economics. He has earned the Charted Financial Analyst (CFA) and Certified Financial Planner (CFP) designations and continues to develop and grow his professional skills.
An Avon native, Mike grew up with an appreciation for sports and the outdoors. He lives with his wife Liz and their dog Maya in Brighton.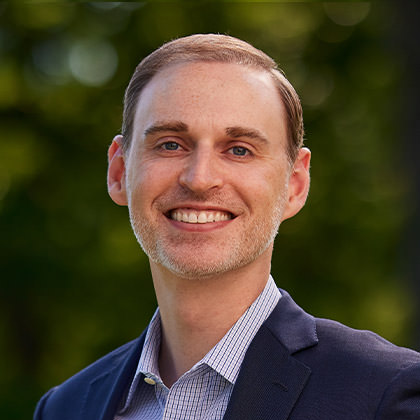 Thomas H. Hawks III, CFP®
Senior Wealth Advisor | Partner
Tom joined Flower City Capital (FCC) in March 2018 with the goal to continue providing proactive advice and high-touch service to individuals and families as their trusted 'financial quarterback.' With the FCC team, Tom is involved in all aspects of the business but is most focused on client relationships and their investment and planning needs.
Read More
Prior to joining FCC, Tom worked as Private Wealth Advisor at LVW Advisors, starting when the firm was founded back in 2011. At LVW, Tom supported the company's high-net-worth and family office clients in all aspects of financial planning and investment management. Prior to LVW, Tom spent more than three years as Senior Analyst at Convergent Wealth Advisors, directly supporting the Institutional and High-Net-Worth client teams in various aspects of research, reporting and analysis. He first started in the industry back in 2005 as an Investment Analyst at Citigroup Institutional Consulting which provided a foundational understanding of the business and insights into the brokerage business model.
Tom earned a Bachelor of Science degree in Business Administration from the State University of New York at Geneseo and he has passed the Financial Industry Regulatory Authority (FINRA) Series 65 exam. Most recently, Tom achieved the Certified Financial Planner® designation in 2017 with coursework through Boston University.
Tom is an upstate NY native, raised in the Finger Lakes region and has a great appreciation for the area. When not helping clients, Tom enjoys skiing, hiking, biking and spending time with family. Tom and his wife Kate have three children and live in Honeoye Falls, NY.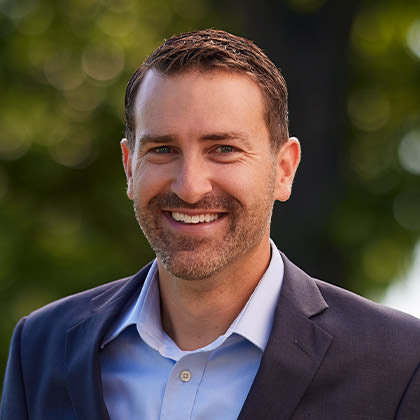 Vince Crane, CFA
Chief Operating Officer & Chief Compliance Officer | Partner
Vince joined Flower City Capital in February 2018. As Chief Operating Officer and Chief Compliance Officer he is responsible for the day-to-day operations of the business as well as leading the firm's strategic implementation. By aligning people, process, and technology, Vince is focused on building FCC's platform for the team to best take care of clients.
Read More
Vince began his career in New York City at JP Morgan as a business analyst in investment banking operations. He graduated from Cornell University in May 2016 with a Bachelor's degree in Industrial and Labor Relations. Outside of work Vince enjoys practicing mixed martial arts, playing the guitar, and exploring new restaurants in Rochester.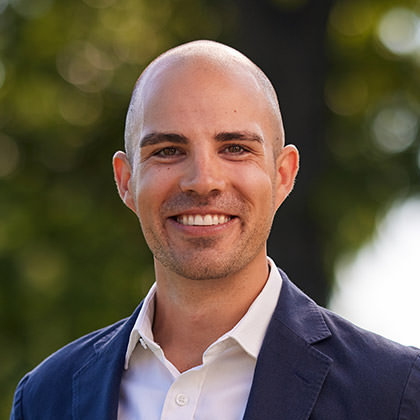 Kara Hayward
Client Services Manager
Kara joined Flower City Capital in May 2021 with a focus on providing exceptional service to the day to day needs of our clients. As Client Services Manager, Kara is responsible for custodial relations, managing client requests and projects, and directly assisting clients with all of their needs from initial onboarding to ongoing requests.
Read More
Prior to joining our team, Kara worked as Senior Investment Mgmt. Associate at LVW Advisors for the previous 7 years and was primarily focused on supporting the operational needs of individual and family office clients. Prior to LVW, Kara spent 15 years as Senior Registered Sales Assistant at Wells Fargo Advisors and its predecessor firm, A.G. Edwards. Kara first started in the industry at Dean Witter where she spent 5 years as Client Services Associate.
Kara earned a Bachelor of Science degree in Business Administration from the University of Dayton. Kara is also an upstate NY native. When not helping clients, Kara spends time on the lake and enjoys hiking, biking, kayaking and paddle boarding with her husband and two children.
Jacob Moshier
Associate Advisor
Jake joined Flower City Capital in May 2021 after graduating from Alfred State College with a degree in Financial Planning. Jake is involved in several aspects of the business including financial planning, investment management, client service, and operations. He also supports strategic projects helping to build a better business.
Read More
Jake is currently working towards his CFP® certification by completing the coursework and testing requirements. Having grown up in Cuba NY, Jake enjoys skiing, hiking, and exploring Rochester.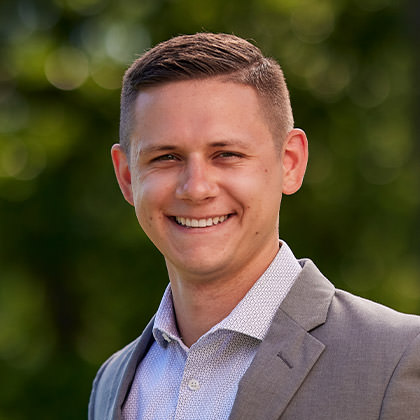 Contact Us
Let's Get Started
Interested in learning more about us or have specific questions about how to get started? Our team stands ready to talk with you to understand your situation and how we can help.